Kappa Chapter Welcome

Kappa Chapter Welcome: What does it mean to be a Phi Beta Kappa?
There seems to be an ongoing debate about the value of the Liberal Arts. One day we'll hear about their supposed worthlessness in a technologically focused world; the next we'll hear that employers are looking for the kind of critical thinking, leadership and communication skills that students who study the liberal arts possess. What I can tell you is that by successfully studying liberal arts and by learning foreign languages, all of you can contribute to something that is so urgently needed today: true dialogue.
We who have been elected to Phi Beta Kappa have learned the value of coming into a conversation with one position, and leaving with a different, more informed opinion. We know that the value of our education doesn't lie in being right all the time; it's about asking good questions, articulating our thoughts clearly, and engaging with differing opinions civilly, intelligently, and generously. In our polarized environment, having an open mind and willingness to engage with those with whom we disagree is in itself an act of courage.
The motto of Phi Beta Kappa stands for Φιλοσοφία Βίου Κυβερνήτης, meaning "Love of learning is the guide of life." Your election to this organization signals that you have demonstrated that love of learning.
Congratulations to you all for your achievements here at UC Davis. May the love of learning be your guide to life.
Celebrating 50 Years at UC Davis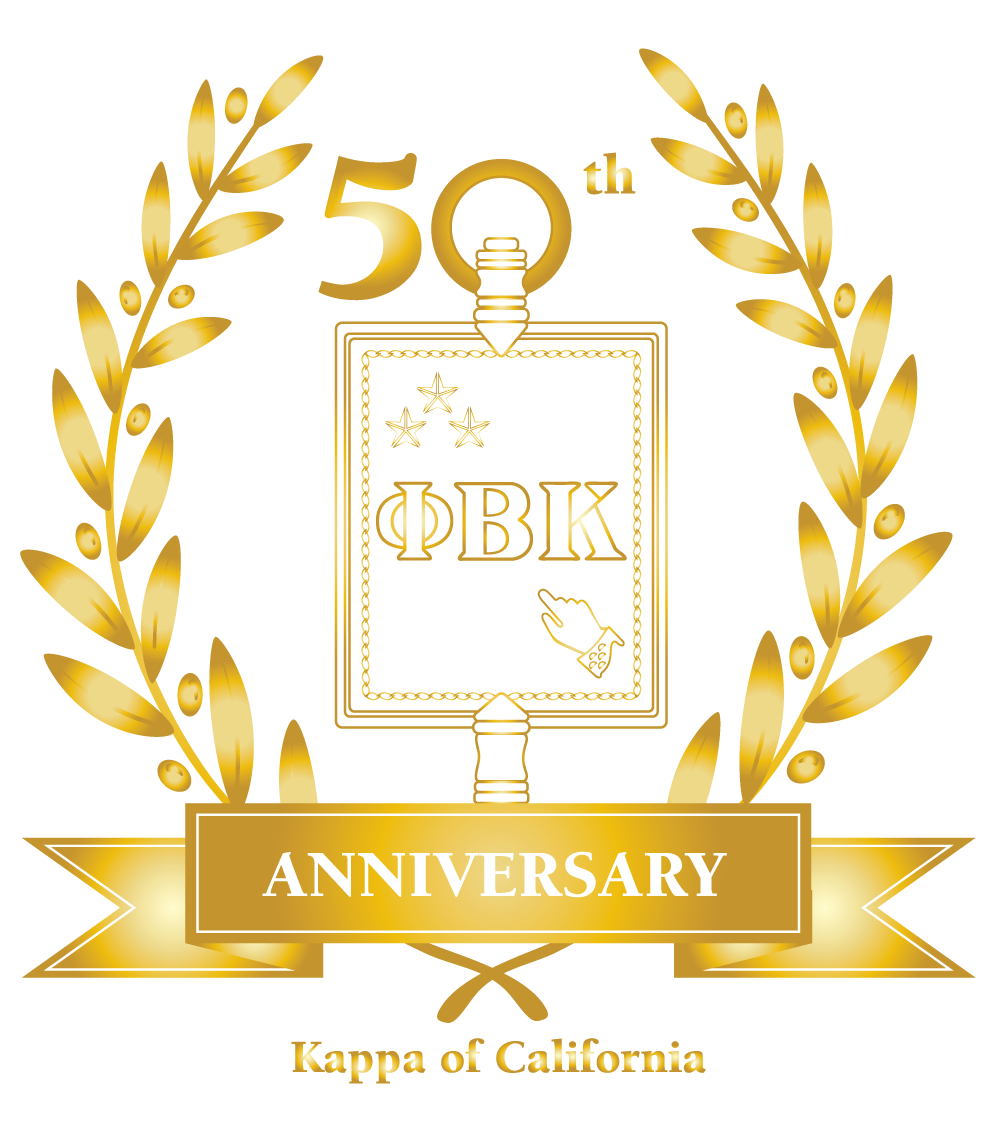 2018 marks the 50th Anniversary of our chapter at UC Davis. To celebrate, we are creating an endowment fund to provide a secure future for Phi Beta Kappa at UC Davis. Please help us continue the tradition of honoring students at our annual induction ceremony, and offer them assistance with initiation fees. Please contact phibetakappa@ucdavis.edu for more information.
PBK at UC Davis
Kappa of CA Board
Eric Rauchway, President
Naomi Janowitz, Treasurer
Karen Olson, Secretary
Sharon Knox, Communications
Claire Goldstein, Chair, Committee for Graduate Fellowships 
Katherine Mawdsley, Chair, Eligibility Committee
Jon Rossini, Historian and Membership Committee
Margaret Ferguson, Past President
Richard Schwab, Past Treasurer
Barbara Horwitz, Eligibility Committee
Neil Schore, Eligibility Committee
PBK Northern California News
The Northern California PBK Association is very active, offering monthly events, frequent outings, lectures, excursions and an annual three-day retreat for members and their families. They also sponsor teaching excellence awards and several scholarships.    
For 2018 PBKNCA offers scholarships in the amount of $7,500 each to PBK graduate students attending Northern California universities with Phi Beta Kappa chapters. See our Graduate Scholarship page for details.
Visit the PBKNCA website to see upcoming activities.  
PBK National
November 3, 2017

Paid Writing Internships with The Key Reporter

Interns who will write news stories and report about alumni members are needed for the Key Reporter website. Applicants must be new members of the Society and be able to complete five publishable articles over a five-month period starting in January 2018.

Interns will work remotely and receive a $1,000 stipend. The deadline to apply is November 10.

Click here for full details.